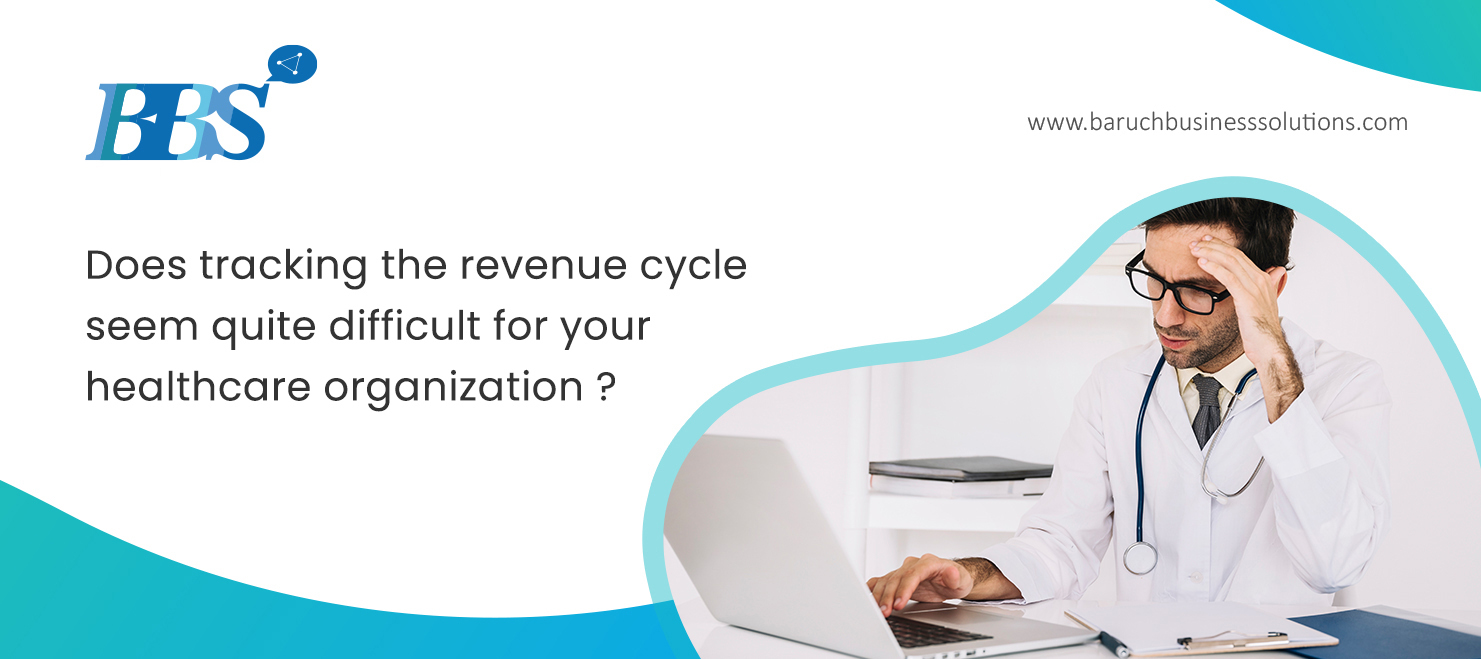 Does tracking the revenue cycle seem quite difficult for your healthcare organization?
Are you using the conventional approach to manage your healthcare revenue cycle?
Does your inability to trace the revenue leaks makes the account receivables difficult to manage?
Are you facing difficulties in taking the exact view of the costs, spending, and revenue, and at the same time?
If your nodding your head yes, then it's time to implement an effective Revenue Cycle Management system. When an efficient RCM process is implemented, healthcare providers can streamline the processes, ensure steady collections that will make them financially viable. This blog is intended to explain why an efficient process paves the way for increased revenue in a healthcare organization.
RCM improves patient experience
Implementing the right Revenue Cycle Management system eliminates redundant processes, simplifies the complexities, streamlines the system, and thus ensures a transparent, seamless patient experience, which benefits the bottom line. Leveraging revenue cycle management technology build trust and credibility with patients and peers. Throughout the automation of the revenue cycle, there are high opportunities for maintaining high standards of patient care distribution and medical diagnosis. Partnering with a reputable RCM services provider like Baruch Business Solutions (BBS) for reinventing your revenue management cycle, there are opportunities to encourage proactive patient engagement to improve outcomes and consumer satisfaction. Partnering with a reputable RCM services provider is the key to keep tabs on compliance rules and enable healthcare providers to focus on proper patient care.
RCM eliminates Administrative Burden
Administrative tasks like billing, coding, scheduling, and heavy documentation works are time-consuming.RCM lowers the administrative burden of the healthcare providers so that they focus more on delivering quality care services. Managing the RCM requires focused attention to the revenue cycle management resources and processes. Outsourcing the RCM process will help healthcare providers settle them free from a wide range of administrative tasks including resource management, billing, and coding, managing the claim preparation and reimbursement process. This will help healthcare providers to manage with fewer staff members that eventually cut down costs.
RCM eliminates errors and redundancy
Medical errors, delays, and redundancy of billing and coding may cost healthcare providers billions of dollars per year. The accuracy and the efficiency of the healthcare revenue cycle increase productivity. Implementing RCM in the revenue cycle eliminated these errors and decrease the chance of redundancy occurring. Error-free billing, coding, and decreased redundancy improves the revenue cycle workflow and thus maximizes the revenues of the healthcare organizations.
Fewer Denials
Implementing the RCM process in a healthcare organization increases coordination and the level of communication between medical billing, coding processes, and providers. This streamlines the relationship between healthcare providers and the revenue cycle. This results in fewer denials which leads to an increase in cash flow.
Maximizes Collections and Revenue
Effective revenue cycle management optimizes the collection process. RCM providers can handle the incumbent tasks along with backlogs such as payment denials and follow-ups, and make sure that the services providers are timely reimbursed. The process brings accuracy to the system and leaves little room for errors. The process is combined with the automation tools and software applications, all the time taking tasks such as insurance verification, coding, and claim processing takes less time than manual handling. An optimized workflow helps in maximizing the collections.
RCM speed up the collection process
Implementing an efficient RCM process optimizes the collection process with no backlogs in claiming denials and follow-ups. This ensures that your healthcare practice is timely getting a reimbursement. RCM process brings accuracy and improves overall collection. Every time-consuming process is automated, such as patients' records storing, automating eligibility checks, setting up reminders, checking payment follow-ups, and charges entry. RCM automates these tasks with a high level of accuracy that helps in faster collections. Providers prepare their bills in less time, and time submission improves the collection process. While expanding your health care organization business and cutting costs is your strategic goal, you need a plan – and that's Revenue Cycle Management. So are you looking to increase the flow in your organization?
Then outsource your RCM needs to a professional like