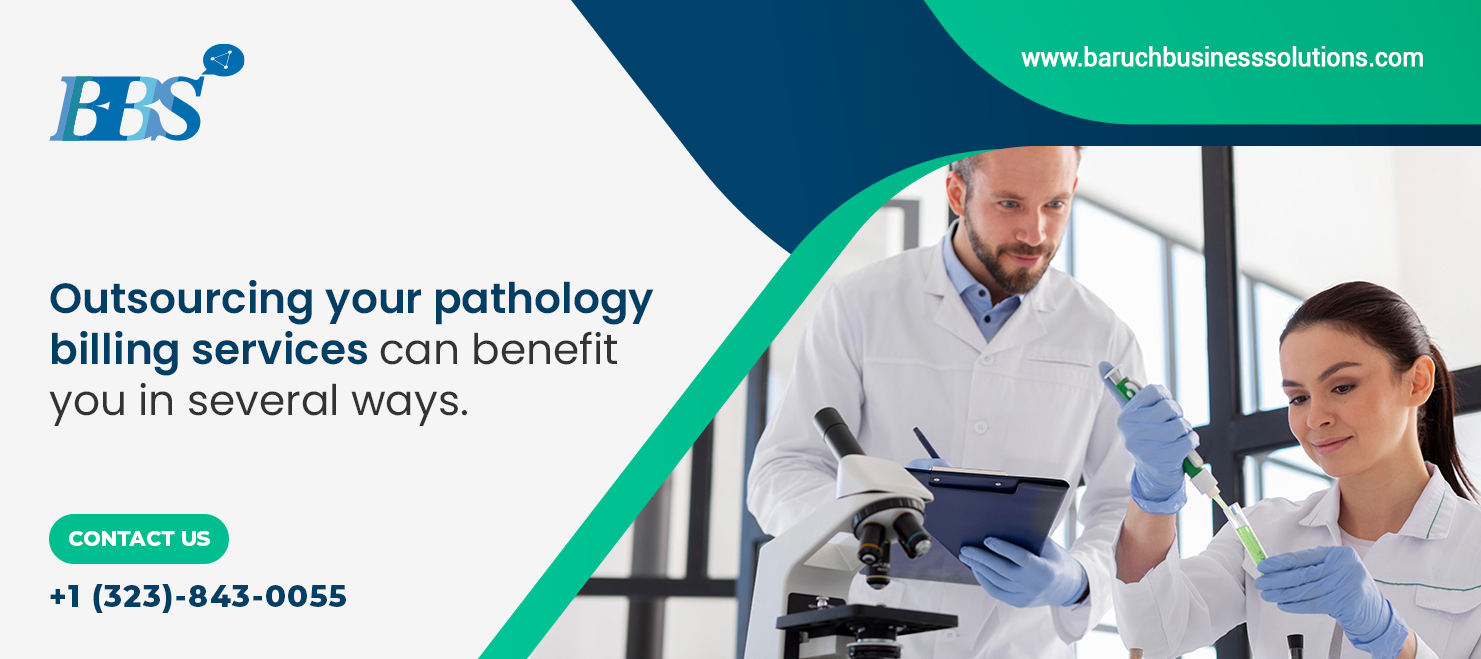 How Can Outsourcing Your Pathology Billing Services Help You?
Nearly every specialty area of medicine is impacted by pathology. The most efficient ways to treat specific ailments are guided by the knowledge and research of pathologists, who are specialists in human illnesses and infections. Additionally, they work on building technologies and processes to treat illnesses as well.
Pathologists spend most of their time in researching to develop and improve medicine. There are many things that pathologists do, from creating alternative remedies for common illnesses to developing new treatments for life-threatening infections.
The unfortunate truth is that pathologists strive to get full reimbursement for their services, just as other healthcare professionals do. It is not an easy process to gain successful returns from clients through medical billing, but it is necessary. Outsourcing your pathology medical billing to BBS provides you with the assurance that payments will be received as quickly as possible.
Outsourcing your Pathology Medical Billing is necessary for many reasons.
As the healthcare industry is undergoing upheaval and uncertainty today, it's understandable that many healthcare practices and pathology groups are willing to consider outsourcing pathology medical billing. Although many internal departments strive to adapt, healthcare's structural changes require an increasingly efficient, effective and resource-intensive approach.
Many clinically efficient practices report the medical billing process as clumsy and unfavourable to their clinical efficiency.Outsourcing is the only way out when in-house medical billing fails to deliver results despite substantial investments in reserve mobilization. BBS Medical Billing Services, the most comprehensive company of medical billers, has well expanded its medical billing to make their search more flexible.
Practitioners are beginning to realize the benefits of partnering with our billing professionals because of the ease of access to expert billing services. The most significant benefit is managing billing, coding, and claim submission in accordance with the compliant standards.
Get your expert pathology billing assistance from BBS
Known for our expertise in pathology billing and coding, as well as ensuring claims are submitted in accordance with the compliant standards for medical claim submission, the BBS Medical Billing Services specialists have the requisite qualifications and experience.
You can expect your medical bills to be prepared immediately with a collection of leading health insurance carriers as well as public healthcare schemes, since we offer a streamlined billing management cycle for patient enrollment, insurance enrollment, scheduling, insurance verification, insurance authorizations, direct entry, coding, billing and settling of accounts.
You can therefore anticipate minimizing operating costs and maximizing revenue with our comprehensive medical billing management assistance through delay-free and denial-free reimbursement of medical claims.
Outsourcing your pathology billing is not something that is easy to decide. Employees who have been with the company for many years are concerned about losing their jobs. The transition in billing operations may also disrupt cash flow.However, healthcare practices and pathology experts must realize that the changing nature of healthcare leaves a smaller margin for error.
By outsourcing your pathology billing service to BBS, you can reduce the risks involved and thereby enhance your ability to focus exclusively on providing care.
contact our billing expert team at +1 (323)-843-0055. It's our responsibility to take care of your pathology billing service!