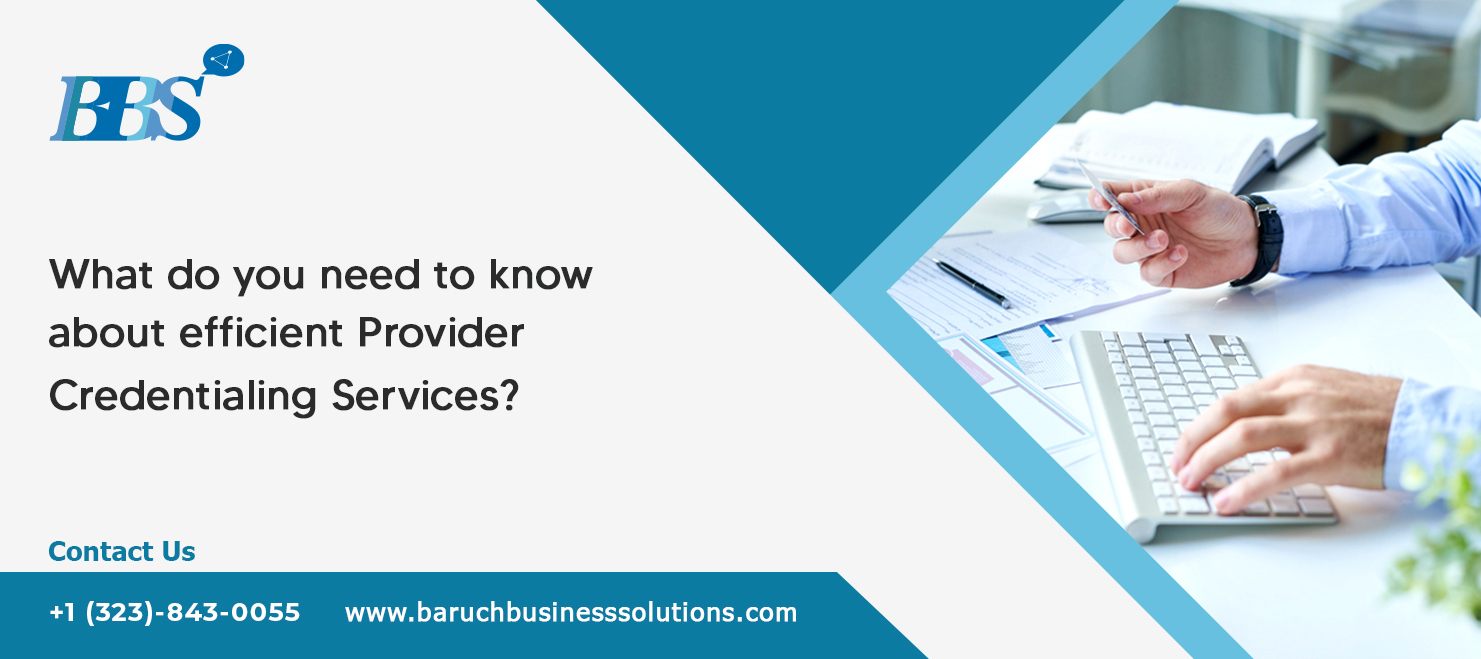 Why Do Providers Need To Be Credentialed?
Provider credentialing is crucial in ensuring that healthcare providers are competent and legal. Verifying a provider's credentials happens at the time of their application for employment with an organization.
Your patients deserve the best care, right? The best way to accomplish this goal is to ensure that they are receiving care under today's top physicians, and provider credentialing will help identify these doctors.
Credentialing involves evaluating many factors, including education, residency, experience, licenses, and certifications.It should come as no surprise that the higher a provider's credentials rating will be, the better they will perform in relation to these factors. The higher the credential rating, the more assured you can be that your patients will receive the right care.
It's important to keep in mind that provider credentialing is a continuous process. When it comes to exceeding the needs and expectations of your patients, a one-time verification and evaluation of your providers will not suffice. In addition to ensuring top-notch care for your patients, credentialing also speeds up reimbursement for providers. Provider credentialing may be necessary in some cases to qualify for reimbursement.
By using our Provider Credentialing Services, you can easily keep your data updated with payers when using BBS Medical Billing Services.
Credentialing for providers includes:
Completion of necessary documentation and knowledge of exceptions by evaluation of the application.
Confirm information from practitioners/facilities by documentation from primary sources.
Provide the payer's database with up-to-date information by calling the outbound call centre.
Taking regular action to follow up with payers after they submit a credentialing request.
Providers or facilities are identified in the payer's database through data entry, labelling, and tagging images.
Updating provider data in accordance with policies and procedures, and updating CAHQ profiles.
Then why do you need a Provider Credentialing Service?
1.Your patients are protected with medical credentialing
If the only data point available is LEIE, the credentialed provider should be continually checked. FACIS®, OFAC, National Abuse Registry, Sex Offenders Registry, and Social Security Death Master File are the other primary sources that should be verified, at the very least.
2. Credentialing prevents lawsuits against practices
Although the process of credentialing providers covers the basics of compliance and best practices, there are still some cases where things are beyond the control of providers and administrators.
3.Providing revenue protection to healthcare organizations
Having properly credentialed providers ensures compliance with state and federal regulations. When a healthcare organization seeks reimbursement from a professional insurance company, or a government program, like Medicare or Medicaid, for the services provided by an excluded nurse, physician, aid, pharmacist, or other provider, the payer has the right to refuse reimbursement. It is possible for the clinic or practice to be fined and hit with civil monetary penalties if the reimbursement has already occurred, and to be ordered to repay the reimbursement in full, as well as multiple fines.
By using provider credentialing and enrollment services, you can:
Verify the status of enrollment and credentialing transactions in real-time
Maximize revenue by minimizing revenue leakage
Increase patient referrals by processing insurance payments faster
Filling out application forms and paperwork can be avoided
Identification of provider trends and reduction of denials
Develop relationships with different payers
Make sure your data is up-to-date with payers
It is easy to stay on top of the credentialing process with us.
Start the provider credentialing process as soon as possible so you can find out the results faster. Start your credentialing process early, as it takes months. If you plan to hire a new physician for your practice, you will have to keep in mind that credential verification may take three months. As a result, the verification process may not even be completed before you can send an employment offer. You need to make sure the credentialing process is sustainable no matter how you approach it.
When beginning the provider credentialing process, you should think about your various options. Resources within your facility, as well as your budget for credentialing, determine the best path to credentialing.
BBS Billing Outsourcing Company enables a single source of truth for an organization with a turn-key process of continuous monitoring across thousands of primary sources and cloud-based access across locations, departments, and states. Credentialing can be accomplished efficiently this way. Our provider credentialing service has proven useful for many healthcare facilities.