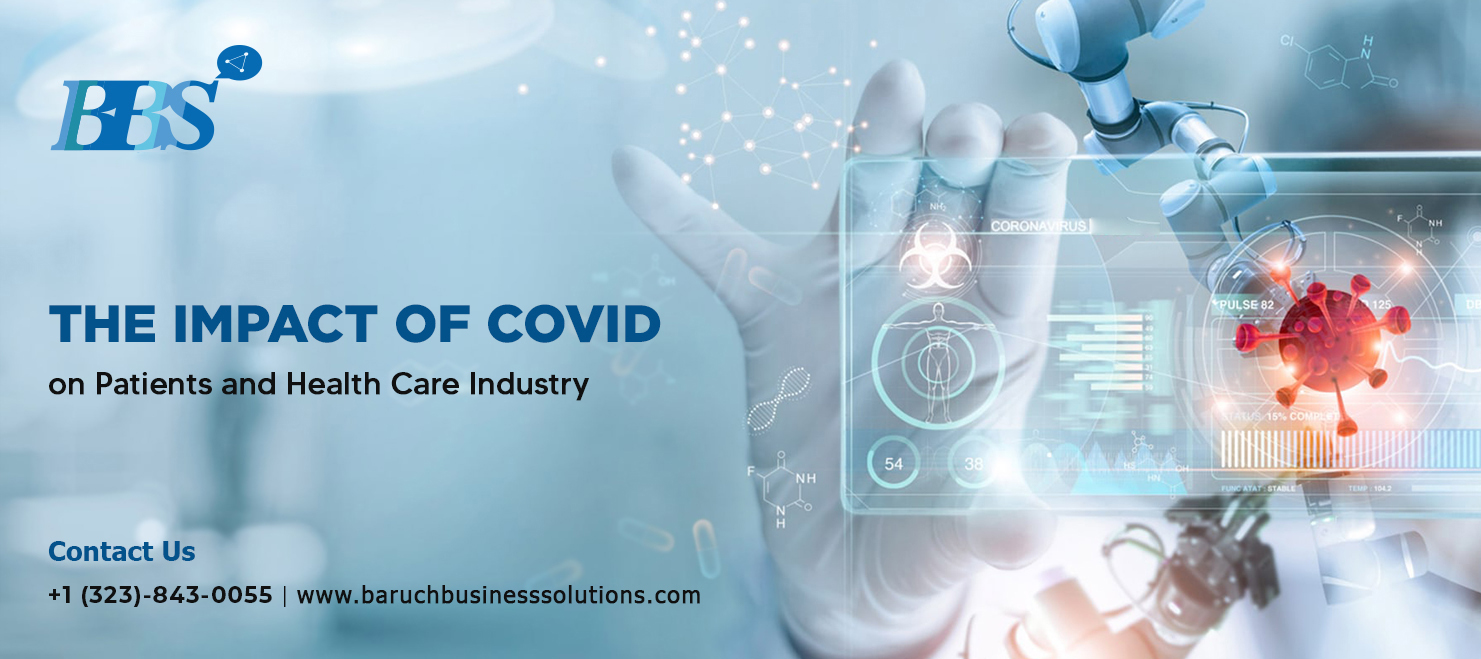 The Impact of Covid on Patients and Health Care Industry
Covid's Impact on Patient Retention
For the past two years, the entire world has been combating the pandemic. The latest Omicron version serves as a reminder that the battle continues. However, during the pandemic we have learned that people are resilient and can overcome and adapt to any circumstance
Technology has been crucial in supporting us in overcoming the myriad obstacles that we encounter on a daily basis, particularly in the healthcare field. As we enter the year 2022, technology continues to assist us in adapting to these challenging circumstances.
Covid 19 is a series of challenges
According to a recent survey, around 69% of individuals with long-standing illness have shown signs to have gotten worst as a result of the pandemic. Isolation from loved ones, anxiety, despair, and weariness are all key contributors. Furthermore, due to a staffing deficit in the healthcare business, about 36% of tests and procedures have been cancelled as a result of the COVID-19 guidelines. For example,1/4 of the people have said they are scared to visit the emergency hospital because of the dangerous virus.
Many people in need of medical assistance are also concerned about surprise bills. In order to avoid expensive medical expenditures, 35% of individual are said to have postponed their treatment during the Covid-19. Since 2020, the pandemic has had a financial impact on many individuals. People needed a solution that would allow them to get in touch with their providers without having to worry about financial hardship.
Increased engagement between patients and Health care professionals
Over time, the patient portal has evolved significantly, bridging the gap, and increasing engagement between the patient and the physician. It is easier and more accessible with a smartphone app, which can be used 24/7 all year round from any location.
This is critical because many patients have been isolated at home. People were forced to separate themselves due to government directives, measures, shutdowns, and post testing positive with the virus. Sending patient portals into a frenzy as a result of this. Patients could now communicate with their doctors, discuss their concerns, and administer some treatments without having to leave their homes.
Practitioners can consult with their patients, assess them, and provide appropriate therapy with the use of digital access. It's almost as good as having a face-to-face meeting. This has created a slew of opportunities for both patients and professionals. Telemedicine is one of the most common examples; it allows patients to interact with their physicians online, allowing them to seek adequate medical attention while also allowing the practitioner to bill for each telemedicine session. Patients are also taking claims for all of their virtual visits, hence there is no requirement of additional resources and staff.
Remote Patient Monitoring (RPM), which allows practitioners to obtain real-time updates on glucose, EKGs records (EHR), allowing for comparisons in the future.
The RPM readings are also submitted for reimbursement; thus, many payers are providing a new revenue source for practitioners while also making it more convenient for patients. You can use RPM and telemedicine platforms together or independently, depending on your needs.
Technology advancements extends to medical billing
In a variety of ways, sophisticated technical tools have a significant impact on medical billing. Medial settings will benefit from the utilization of internal systems or RCM companies.
1) Use of an estimator to understand patient responsibility
2) out of network notifications
3) Insurance verifications at no cost
Because of the transparency, the interaction between the patient and the physician has improved, forming a trusted bond, and therefore increases the engagement of the patient. Patients can now pay using the portal or mobile devices. It has also aided in the reduction of pending patient balances, particularly during the time when they are the main payer group. Interactive SMS notifications are a good alternative for pending payments and future appointment reminders.
A patient's experience with regard to the billing process influences their return to a particular health care provider. This is also a crucial consideration when deciding whether or not they would recommend a particular service to their friends and family. Furthermore, a simpler billing service betters the patient's entire experience. All of these elements are crucial in terms of remittances and retention, especially when the payment choices are flexible and accessible to patients.
Financial involvement improves healthcare
Patient participation has been an important factor in improving health and over all self-care, as a helpful tool for bettering the healthcare business. Practitioners will see a significant gain in revenue as the number of patients who pay their bills rises. As previously stated, patients are not startled if the internal or the RCM company's system uses an out of coverage warning system.
Conclusion
Despite the fact that the pandemic is still ongoing, patients continue to have a positive experience. With a team of professionals who assist with workflow, EDI, claims, and billing, RCM advanced data system offers MedicsRCM, which supports all of the features, options, technologies, and capabilities mentioned, as well as optimizing the productivity and profitability of its clients.
MedicsRCM reporting, operational, financial, and billing platform – is simply available with the in house system if needed. RCM's technology and approach are focused on increasing revenue and securing it ahead of schedule. You can also get help with a variety of engagement tools and mobility to better assist your patients.
We hope that this post has clarified the best techniques for improving patient retention. Allowing the healthcare industry to reach out to as many patients as possible, adjusting to changing times, overcoming countless challenges, and making it comfortable for patients, let's make the most of the latest technologies that are readily available.