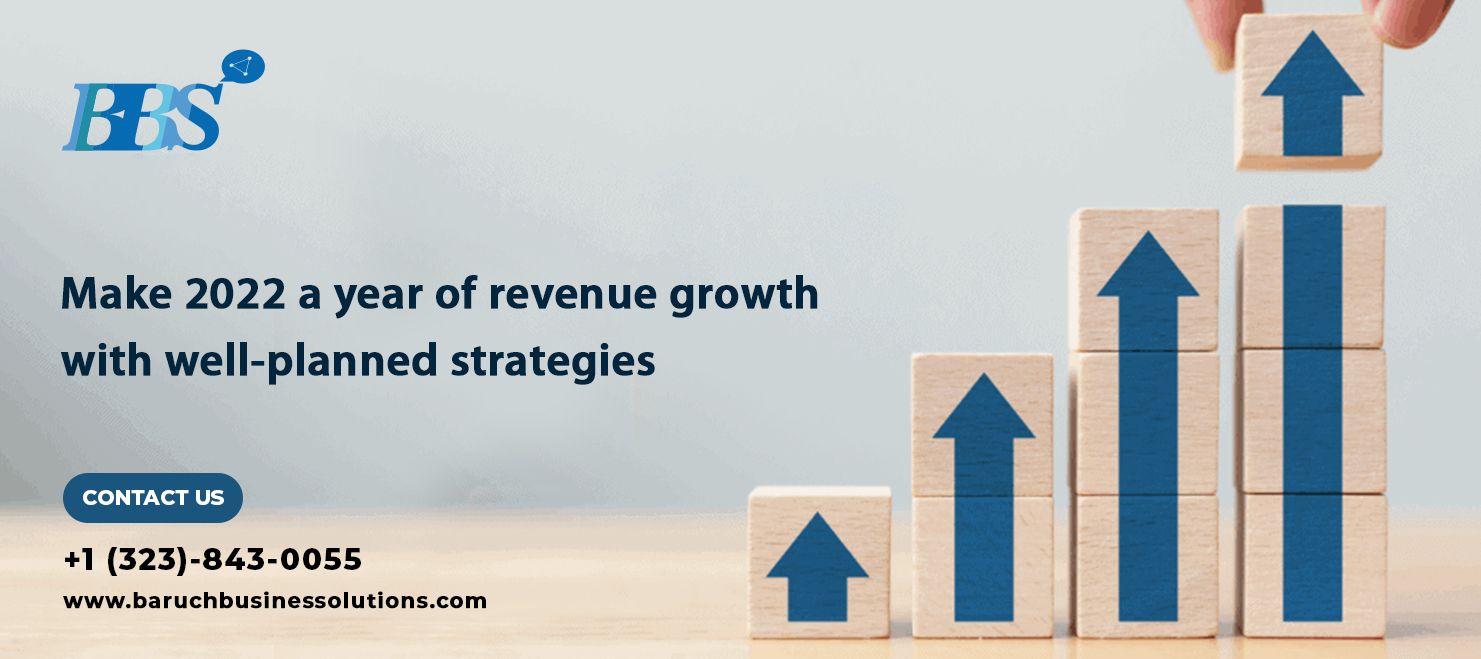 In 2022, how can you plan your strategy for generating more revenue?
As we move into the New Year, physicians, their billing teams, and the hospital medical billing industry as a whole are look over strategies that could yield better results.In response to a global pandemic that has triggered several permanent and temporary changes over the last two years, revenue cycle leaders are looking forward to 2022 so that they can reverse their losses and progress their collections.
Providers and patients have been facing new challenges as a result of changes to U.S. healthcare systems. Healthcare reform can cause revenue loss for providers across the country with its time-consuming value-based compensation models and frequent changes to billing rules and regulations. The following tips will help you plan your strategy to generate more revenue in 2022.
Implement a clear collection process
To ensure a financially successful practice, all providers must have a collection process. A step-by-step approach clarifies procedures for everyone involved, and by providing patients with effective and thorough information, it can greatly improve revenue cycles.
The pandemic and lock-down have forced a shift toward having telephonic or virtual discussions, so it is increasingly important to make the process as simple as possible for you and your patients. Here are a few things to consider for a clear collection process.
Make sure the correct patient information is gathered. In addition, update and verify changes in a patient's address or contact information.
Inform your patients about what they can expect and their responsibilities regarding paperwork and payment, especially when the rules change. On your website, you may provide them with helpful information or informative pamphlets.
Prevent the burden of paperwork and reminders later by collecting your payments in advance. In case of reminder letters, keep track of the overdue bills thoroughly and send them on time.
Co-pays need to be explained to patients and why they are important. Your staff needs to be trained to answer patient questions about them.
It is also important to inform patients of what payment options are accepted, and whether payment plans are available. Make sure you offer them multiple ways to contact you.
Resolve any denied or rejected claims on time
The majority of claims are denied for errors or non-compliance with the new updates. Correct medical billing and coding as well as adherence to guidelines provided by insurance companies are the only ways that claims can be processed smoothly.
Providers can take a long time to receive payment for their services because of the rejection and re-submission of claims. To prevent denials and increase revenue, check out the common errors below.
Every claim should be thoroughly checked by providers and followed up on
Give accurate information about patients, providers, and insurance plans, such as name, policy number, address, date of birth, contact information, and payer ID.
Duplicate billing should never occur.Double-check whether a claim has already been made.
Incorrectly submitted claims have been rejected, and can be corrected and resubmitted. The insurance companies deny claims that are deemed unpayable due to contract violations or other notable errors.
Keep track of rejected claims and resubmit them to get payments on time. It is important to understand why denials are made and not repeat them in the future.
Enhance your performance
You can significantly increase your revenue in 2022 by staying on top of all the changes in rules and policies.
Automated appointments, online scheduling, and online reminders will save you time in 2022. Artificial Intelligence will also be more widely used in the future, which will help professionals increase their productivity.
Keeping track of pending accounts receivable will help you collect them. For timely analysis of new procedures, track each figure quarterly and compare it with last year's figures.
Maintain a list of problematic accounts for future reference. Payments that are late, contact information that frequently changes, or payments that are declined are some of the tell-tale signs of such problematic accounts.
Improve billing and coding accuracy
From January 2022, ICD-11 is likely to replace ICD-9 in the medical billing industry. Over 140,000 new codes and procedures were introduced by the transition to ICD-10, so the next transition will bring more. Procedures and tests for detecting or treating COVID-19 will be included in new codes in 2022.In addition, all providers will need to train their staff with regards to the new requirements.
ICD-1-CM, HCPCS Level II, or CPT classification systems are used to explain different medical procedures. It is also possible to undercode or to upcode procedures that are not very costly, and to omit or exchange codes for procedures that are not very costly, as these factors can affect claims.
Additionally, providers should use the correct modifiers since it has a direct impact on whether they will receive a full reimbursement or if their claim will be denied.
Strengthen your team
Choosing the right people for your company is important! Taking care of patients and running the office should not be incompatible. Keeping a good working culture for your employees should also be a priority for your business. Employee training is essential as well. Training about the change regarding the replacement of Medicare physician fee schedule, for example. It will result in a change in reimbursements and fee schedules in the years to come.
The Right Time to Outsource
Keeping up with current medical trends, managing the staff, and caring for patients always has to be on the minds of medical practices. In addition, they must stay on top of the most recent guidelines pertaining to coding standards, insurance companies, and billing. Medical practices often experience underpayments, rejections, and denials because there is so much to keep up with.
In an effort to reduce labour costs and comply with the increasing number of rules and regulations, many practices have outsourced their medical billing and coding to third party specialists. Medical billing outsourcing is a proven way for many to increase revenue and regain control over medical billing.
Choosing BBS for medical billing and coding is a great decision
We understand the complexities of revenue cycle management for specialty hospitals and academic hospitals like no one else in the business.
With years of experience in providing professional medical billing and coding services, BBS applies a unique blend of efficiency and expertise that can deliver consistent results to clients of a wide range of medical specialties.
Contact us today to speak to one of our billing specialists about the benefits of outsourced billing management if your healthcare practice is experiencing delinquent accounts and overloaded with pending or rejected claims.
Call us at – +1 (323)-843-0055 (or) mail us at info@baruchbusinesssolutions.com