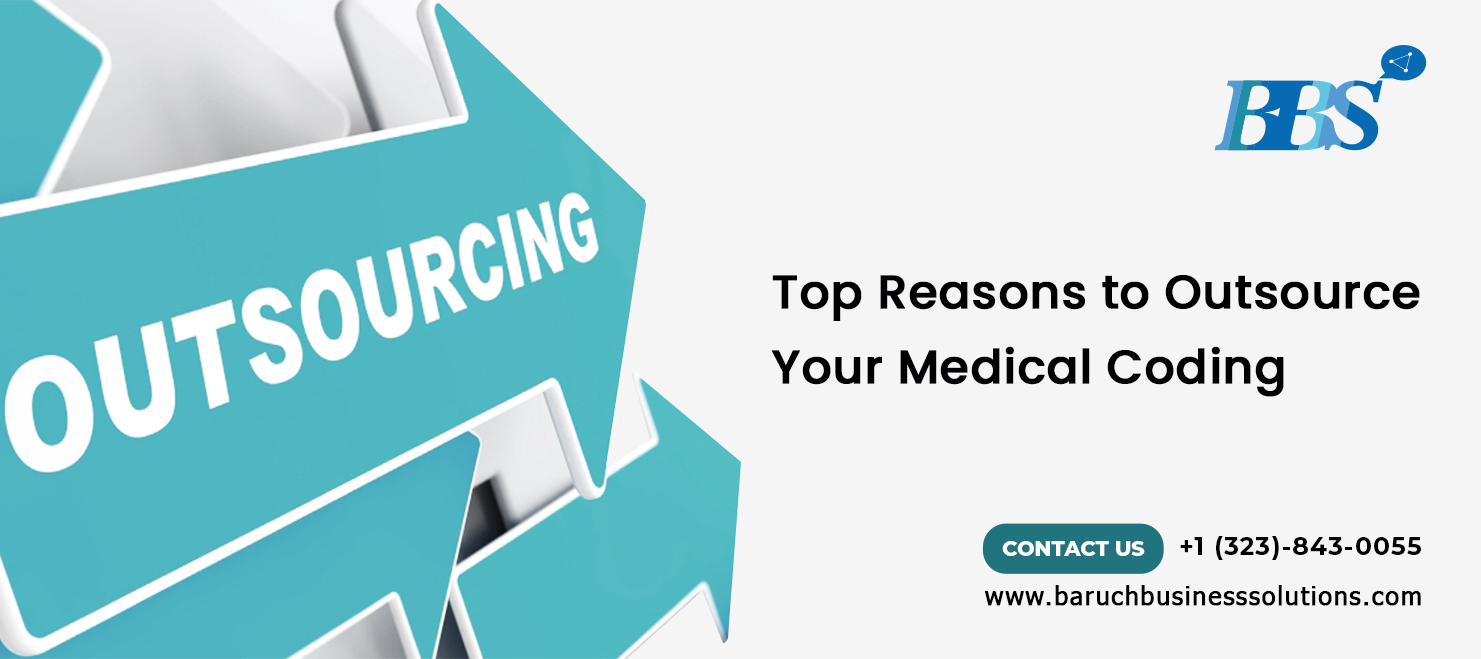 Top Reasons to Outsource Your Medical Coding
Many businesses employ in-house personnel to manage this task, but the majority of them are unaware of the most recent insurance requirements, modifiers, and billing codes. Some have delegated billing to their office managers and receptionists, resulting in numerous problems in the collection process due to erroneous Coding. As a result, many healthcare providers choose to delegate Medical Coding to professional Medical Coding Services. Because this is their area of expertise, they manage the entire process with efficiency. They have unrivalled experience and training.
If you're thinking about outsourcing your medical coding, here are a few compelling reasons to think about it.
Cost-cutting
Outsourcing your Medical Coding ensures that the billing process operates well, allowing you to send out bills promptly, receive payments swiftly, and cut costs. Outsourcing might help you save up to 40% or even more.
Improve the accuracy of your billing
Outsourcing allows you to hire resolute experts to manage your billing and coding, allowing you to run a more cost-effective and efficient practice. These experts employ the most up-to-date industry techniques and technologies, saving you time and money.
A greater emphasis on patient care
You might use the money saved from outsourcing to enhance services and equipment that will help you better care for your patients.
Certified Coding Experts
Regardless of whether it is government or private insurance, the procedures and criteria are always evolving. It's critical to keep up with the current regulations because they may affect your payment schedule. As a result, entrusting this duty to professionals is a good decision.
Versatility and Scalability
Many businesses must scale their Coding departments according to their workload requirements, and if this is seasonal, hiring personnel who will be idle for the remainder of the year is not a promising idea. You may avoid the trouble of constantly altering your employees by outsourcing.
Conclusion
Outsourcing your Medical Coding to a Professional Coding Service will help you increase your profits by giving you access to knowledgeable and certified specialists who can manage and process all of your confidential data while maintaining current with the newest Insurance Coding procedures. Baruch Business Solutions is a well-known Medical Billing and Coding Outsourcing Company. By collaborating with us, you can improve your profitability and consumer
base.
Let us show you how it all works, connect with us at +1 (323)-843-0055 (or) mail us at info@baruchbusinesssolutions.com