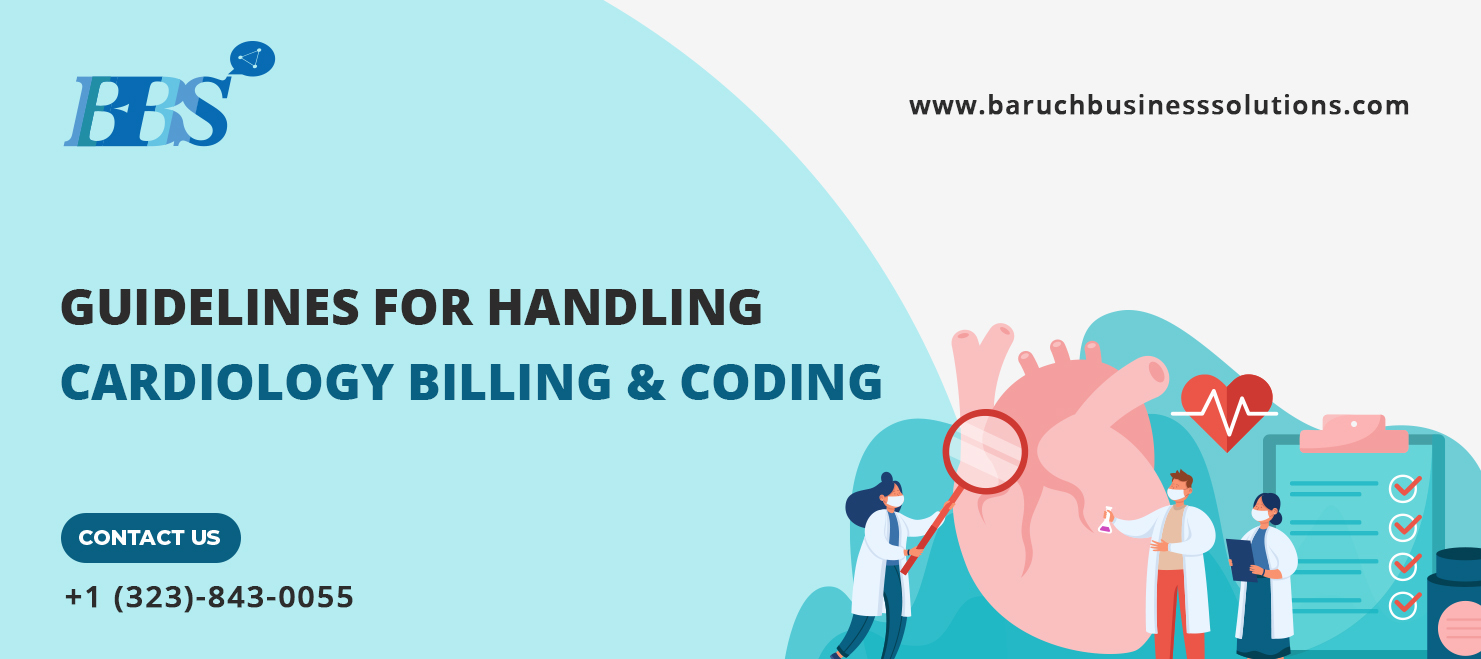 A Quick guide to Cardiology Billing & Coding services
Cardiology billing and coding is a complex process due to the various contractual changes, numerous procedural guidelines, and frequently changing codes. CPT code assignment may seem challenging, especially when numerous variables are used. It requires you to keep up with various codes. Modification of codes and codes that are deleted need significant commitment.
Today, accountability, coding, billing, and monitoring in cardiology has become a necessity as it has increased significantly since ICD – 10. Cardiovascular coding is challenging because it requires structural clarity, end-to-end documentation and coding, the frequency of numerous comorbidities, and technological advancement. Numerous cardiac organizations and health providers often report numerous denials due to billing and coding issues in cardiology.
Cardiology billing has its own set of challenges that include lack of awareness about current medical coding, human mistakes, and documentation requirements, to name a few among many. The ongoing changes, numerous issues, and approach are time-consuming and make it important for medical billers and coders to stay informed about cardiology billing and boarding guidelines.
It reduces human error
In any line of work, human error is expected, and when it comes to dealing with up to seven digits and characters of spark code, there is a possibility of importing them incorrectly. As you familiarize yourself with CPT and ICD-10 codes, you begin to recall frequently used ones and input them rapidly into the systems. This can cause simple mistakes and a loss of precision, thereby impacting reimbursements.
Updating cardiology coding
You should always have the most recent version of the ICD–10 CM and PCS, CPT, and HCPCS code sheets on hand. Update, you can always visit the CMS website and get a copy of the updated document. Always look for codes in the tabular and alphabetical indices.
Refrain from excessive symptom coding
Do not allow the focus to be on the associated diagnosis. Do not give additional codes for signs or symptoms that are usually linked with an illness. It is important to avoid unnecessary reporting of symptoms. For instance, if a patient has a verified diagnosis, it should be reported instead of the symptom code.
Audit cardiology Coding regularly
Regular auditing of your healthcare practice will help you to identify any inconsistencies in your cardiology billing services value chain. It allows you to identify communication barriers among coders, billers, pharmacists, and physicians. Retaining updated knowledge, using appropriate coding standards, and correct documentation will result in an increased return on investment and enhance compliance.
Errors in healthcare practices and methods results in refused claims and postponing the reimbursements. Therefore, regular audits will enable you to optimize your healthcare practice, delivering the best treatment to your patients.
Errors are expensive, and numerous cardiology practices have started outsourcing their billing and coding to professionals with expertise in this field. When you outsource your cardiology billing and coding, it will enable you to remain focused on your patients' outcomes while increasing the revenue of your practice and income stream.
Overall, Baruch Business Solutions collaborates with cardiology and other specialties across the country in order to promote efficiency. We optimize income through certification, licensing, coding, and billing.
Sounds good? If you are interested in learning more about how Baruch business solutions can assist you, please feel free to connect with us at +1 (323)-843-0055 (or) mail us at info@baruchbusinesssolutions.com