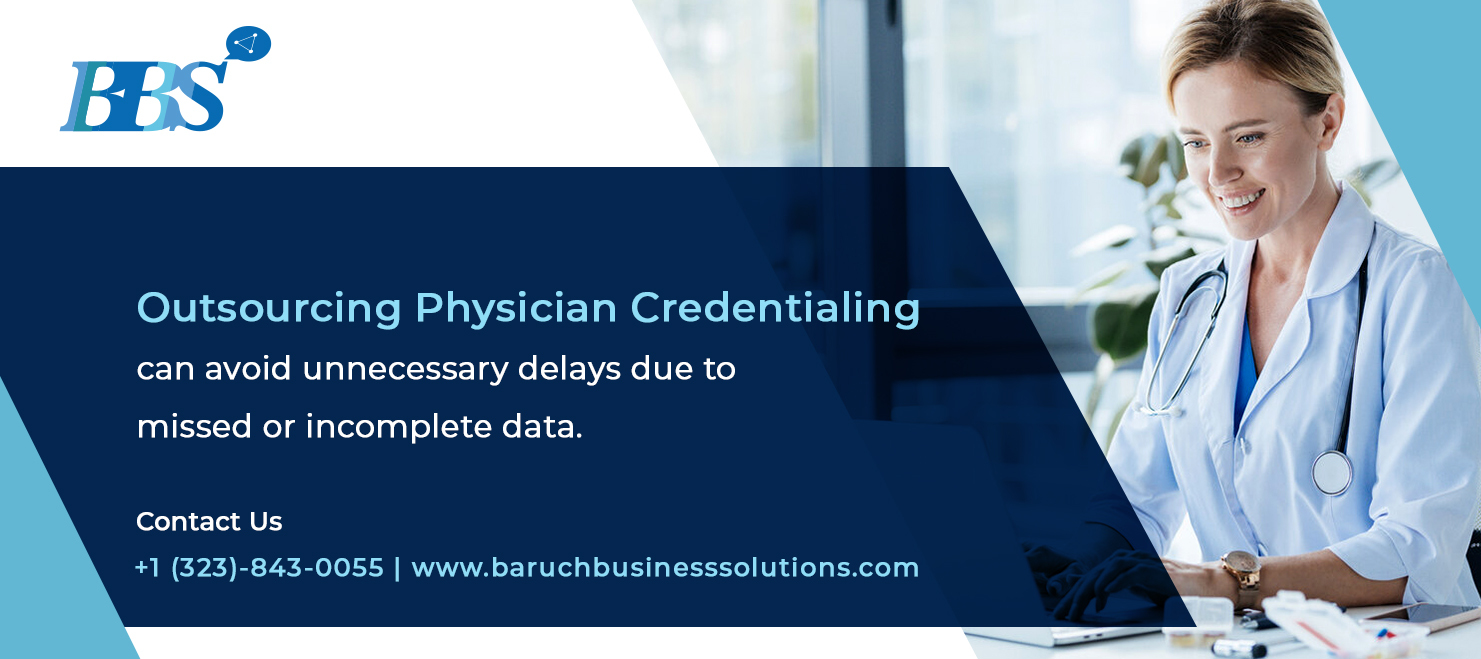 A Quick guide to physician credentialing services
Physician credentialing is required in order to generate revenue. Receiving reimbursement for your services can be difficult and complicated, especially if you are out-of-network. As a result, it's critical that you get credentialed, and being in network with a reputable insurance company to ensure that your claims are processed quickly and without the hassle of being out-of-network. Physician credentialing is a time-consuming process that necessitates the submission of several documents and paperwork to support the credentialing application.
To help you better grasp the process of physician credentialing services, we explored it today.
Complexities it involves
Physician credentialing is a time-consuming procedure that entails gathering and verifying information on physicians such as their job history, schooling, gaps in their career, medical certification, and so on. This is done to ensure that patients receive high-quality, standard- compliant treatment. The process becomes longer and more complicated if any document or information is incomplete, wrong, or missing. As a result, physician credentialing must be done by trained professionals.
When to begin?
The physician credentialing process takes a minimum of three months and a maximum of six months to complete. As a result, starting the process early is critical in order to avoid unanticipated delays that could affect your revenue. The following points will assist you in determining when to begin the physician credentialing procedure.
After medical school and before beginning medical practice.
If you are planning to enroll with a new insurance company.
If you are moving from your current state or switching employers.
If you are hiring new physicians for your facility.
Documents required
The credentialing application is filled with every piece of mandatory information.
Medical certificates
Affiliate Details
CME documents
State licencing
The CV and photographs must be updated.
Complete work history along with gaps in the career and reasons for them.
Malpractice insurance
NPI and tax ID number
Copies of a driver's licence and a social security card
Peer reference
Hospital affiliation
DEA
CDS
Internship, Fellowship and residency certificates
Board Certification
CAQH & PECOS Login
Quick guide
Follow the steps below to ensure a smooth and timely processing.
Begin physician credentialing early because the process can take longer. influencing your revenue flow
Recognize the credentialing required for your setup.
PECOS and CAQH should be updated.
Thorough knowledge of regulations and guidelines is important.
Collaborating with an experienced credentialing coordinator is vital.
Outsourcing
The physician credentialing process is an effective way to ensure cost savings and fast enrollment. When you work with a group of specialists, the entire process moves faster and there are less delays caused by incomplete or missing data. When you outsource physician credentialing to a seasoned partner, you can rest assured that the process will be simple and efficient.
Baruch Business Solutions offers total Revenue Cycle Management services including a credentialing team of professionals who take a strategic approach to each credentialing process. Our team ensures that all applications are accepted on the first attempt. All of our clients receive prompt enrollment with no unnecessary delays.
Allow us to handle your credentialing while you avoid the inconveniences of this time-consuming process. While our specialists handle the details, you can concentrate on providing the best possible care to your patients.
If you'd like to learn more about us, please connect with us at +1 (323)-843-0055 (or) mail us at info@baruchbusinesssolutions.com