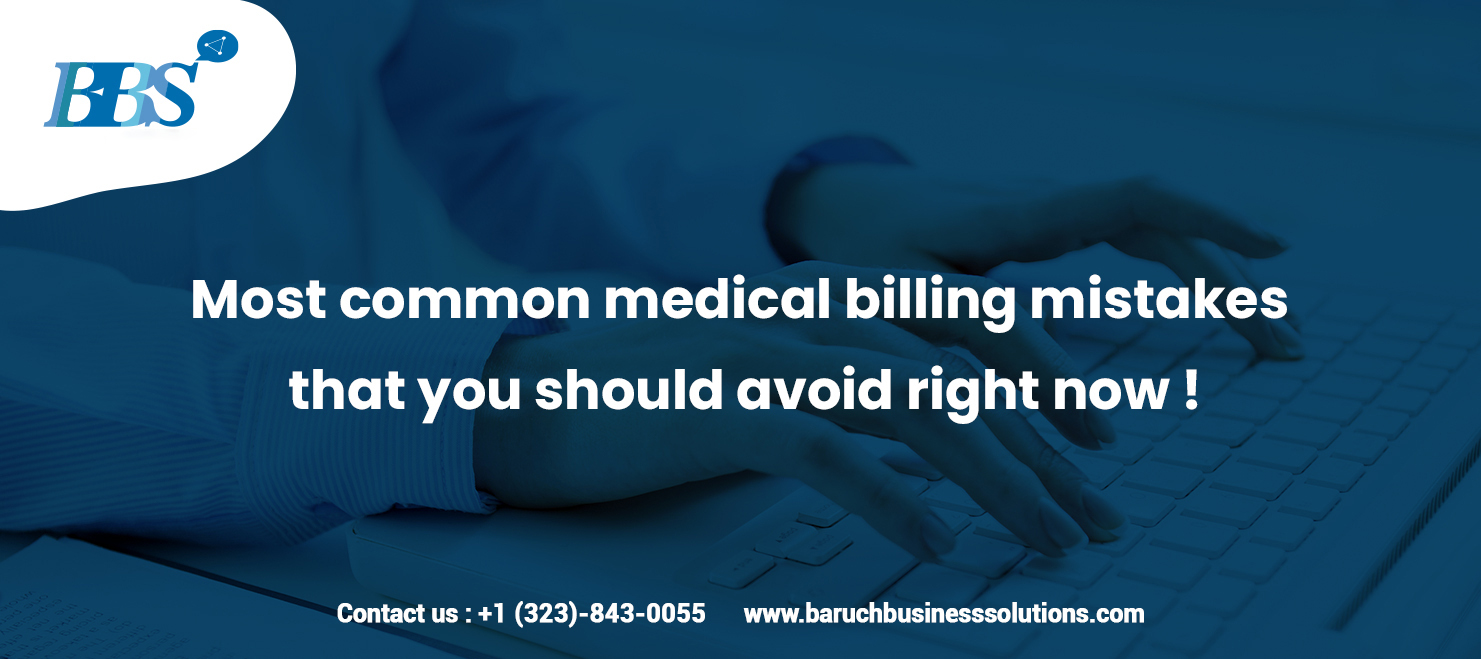 What Are The Most Common Medical Billing Errors That Should Be Avoided By Your Practice?
When you think about good medical practice management, you probably think of ways to improve your bottom line, such as going paperless or improving your efficiency. Those aspects of good practice management are of course essential, but we often overlook another essential component by avoiding errors in medical billing and coding.
There are many different types of medical billing mistakes that can happen to even the most organized healthcare organization. The administrative burden that comes with in-house billing is familiar to providers. It can be difficult to avoid these complications if your practice experiences a high level of denials, struggles to submit clean claims, or uses a poor RCM services provider.
How can a medical practice avoid this scenario exactly? Is it possible to create your billing statements accurately? Fortunately, your practice can avoid these common medical billing mistakes by using the right combination of billing technology.
Even when you outsource medical billing to an expert, it's a good idea to have BBS Medical Billing Services put together a list of common medical billing mistakes to keep your practice safe. Below we have compiled the five most common medical billing errors and how your organization can avoid them.
Insurance not being verified
Claims are denied most often due to issues with insurance. An overreliance on routine is often the cause of these denials. A staff member who sees a patient over and over again may assume his or her insurance provider or coverage plan is the same and fail to verify insurance eligibility.
Despite this, insurance data can be changed at any time, so you have to make sure you follow the steps of verification for every visit. To avoid insurance-related denials, it is important to check all four possible reasons:
Expiration of insurance or ineligibility upon service date.
Unauthorized services.
No coverage under the plan.
Benefits have been exhausted.
You can prevent denied claims by implementing steps in your billing workflow that verify the insurance at every patient appointment. You are ensuring that no policy-related issues will occur.
Insufficient information
Claims are often denied by insurance carriers for not being coded to the highest level of specificity. Typically, a trained coder will code all diagnoses to the maximum level possible with that code-meaning the maximum number of digits.
Your staff may continue making these kinds of mistakes without realizing it if they are not familiar with coding. The key to fixing truncated codes is getting your billers educated. Make sure they know what truncated codes are so they can fix them before filing.
Incomplete information regarding the claim
Denials can be caused by a single empty or unchecked box on a claim. Usually the most basic information, such as gender, date of birth, and time of injury or emergency, is left blank.
Check your office files for each paper or electronic claim with a second set of eyes (at least) to make sure all required fields are filled in. Make sure your software sends you a notification when a user has missed a field and needs to update it before allowing them to submit an e-claim.
Failure to file on time
Depending on the payer, you might have a two-year "timely filing" window or you might have just 30 days. You're pretty much out of luck if you don't file your claim on time. Denials of claims filed on time have the best chances of being overturned.
Ensure that a list of your most common payers deadlines is kept in the billing office of your practice and incorporated into the to-do lists of your team members. Make sure that none of the unfilled claims slip through the cracks by regularly auditing them. In addition, recurring reminders or calendar events can also assist in resolving this issue.
Errors in transcription and miscoding
We all make mistakes sometimes.  Even a simple, honest mistake can derail an insurance claim, such as an unbundled code, a duplicate charge, or an incorrect date. It's easy to make a general error when you're heavily involved in medical billing and coding, especially if you have other responsibilities. Listed below are some of the most common ones to avoid:
Entering incorrect information for insurance, patient or provider (e.g., name, address, date of birth, policy numbers, etc.).
Adding too many or too few digits to ICD-10-CM codes.
Adding no codes to a claim.
Incorrectly entering CPT codes.
With BBS Medical Billing Services, you can get rid of medical billing errors
When you work with a professional agency, you are more likely to avoid those common errors. Getting medical billing done by a third party is an easy option for practices looking to increase revenue by reducing claim denials.
We at BBS Medical Billing Services are a trusted partner for hundreds of medical practices in regards to medical billing, coding, and other billing services.
With our extensive experience and knowledge in implementing various practices and EHR systems, we can put the best systems and policies in place to help your office maximize its revenue cycle management and increase clean claims.
Find out how our team of billing and coding experts can help you and your staff reduce medical errors and increase your insurance reimbursements by contacting us today.