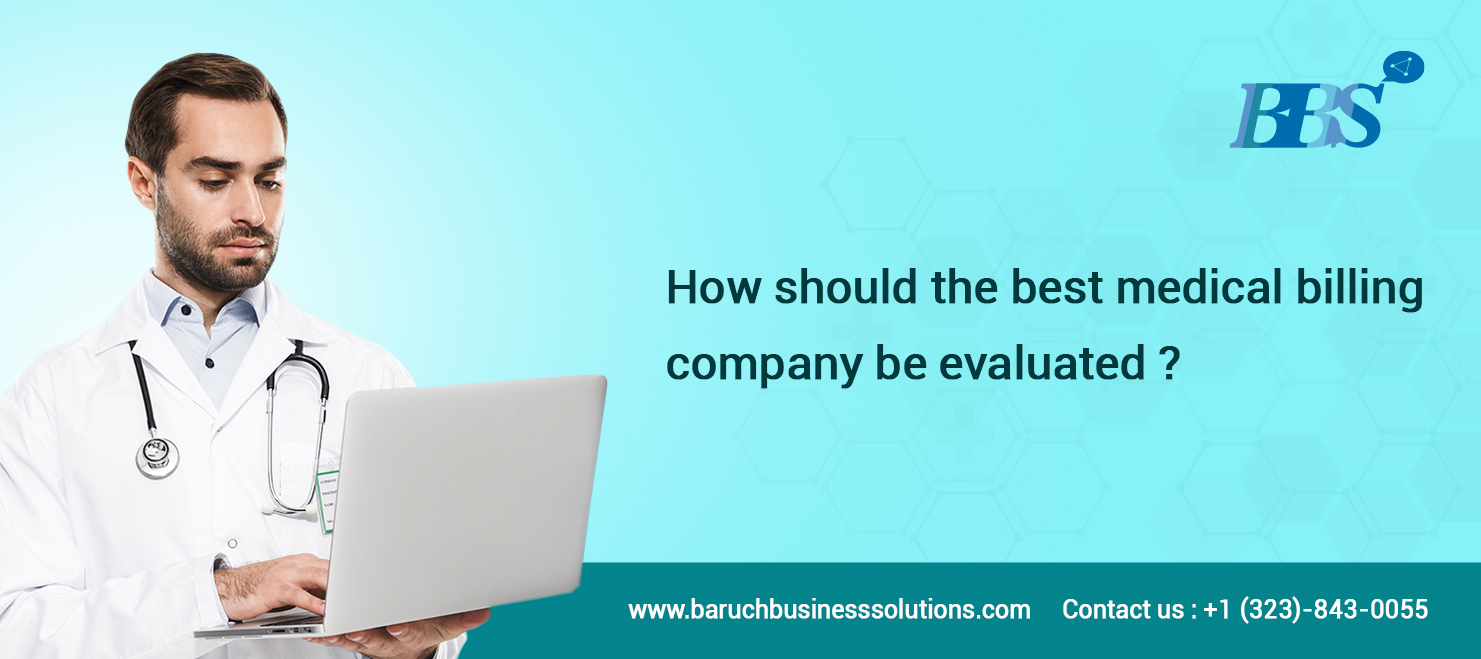 How Should The Best Medical Billing Company Be Evaluated?
Top 10 Best Tips for Healthcare Providers and Physicians who are looking for a Good Medical Billing Company
Medical billing and coding services are usually outsourced by healthcare practices in order to prioritize patient care. Home-based medical billing may work for your business if you are a small practice with fewer smaller tasks.
However, outsourcing your medical billing process can save you a lot of time and money. Despite the fact that there are many specialized medical billing companies, healthcare practices always have a difficult time choosing the best one.
Prior to getting started, here are the factors you should take into consideration before choosing the best medical billing company.
1. A suitable scale for your practice
You can find out if a medical billing company can handle your practice's needs by answering this question. Make sure you find a practice with the manpower to handle the volume of samples and claims your practice handles. It may not be possible for even a great billing company to handle the billing for your practice if it is particularly large.
In order to accomplish this, it is important to request details such as the current number of claims processed, the percentage and amount of collections, the number of employees, the procedures for automation that they employ, and any regular training they undergo. In order to make comparisons, you must know how many incoming claims your practice is currently processing per unit of time, so you may compare the numbers accordingly. Even though they may have more employees than you, it is their claims processing speed and collections percentage that matter.
2. Look for their expertise in your specialty
 Ensure that your medical billing is handled by a specialist with expertise in your field. It is important to know the differences in medical billing according to the specialty for which one is billing. There are lots of very good billing companies that won't have someone on hand who works in the specialties you specialize in. Ask specifically about all of the specialties and sub- specialties they have experience with, how many of their staff are trained in the specialty you need, and any other questions to make sure you can trust that they know what they're doing.
3. Verify the experience in specialty practice
A multi-specialty clinic obviously should have a billing partner familiar with medical services across a range of specialties. Do more than just go by their words. Check their website to see what specialties they are knowledgeable   about, and then approach them accordingly.
4. Should be familiar with ICD-10
An understanding of the latest version of the International Classification of Disease code is necessary for error-free coding. Bills that are correctly coded cause less concern, since they eliminate the possibility of claims being returned to hospitals. Having a partner who is knowledgeable about ICD-10 can save your precious time and money.
5. Check if the company is HIPAA compliant
The best way to safeguard your billing practices is to work with a company that is accredited by an ISO and complies with the Health Insurance Portability and Accountability Act (HIPAA). The billing company does not violate HIPAA regulations by mismanaging the confidential data of patients. It provides you with peace of mind knowing that practices of billing companies are in compliance with HIPAA specifications.
6. Prepare a cost assessment in advance
A cost assessment can help you compare prices and make sure you are getting a good deal. You should ask your business partner for an explicit cost breakdown before outsourcing your billing, even though it's almost guaranteed to increase your profits.  Typically, billing companies charge a percentage, a flat fee, or a combination of both. Based on this information, get an estimate of your current patient load so you can plan accordingly.
If   you   ask   them   about   their   current   collection percentages (which will likely differ from yours) as well as any additional reporting and service fees you'll need to pay for, you should be able to get a very accurate estimate of your projected earnings.  Comparing your options is a great way to assess your options.
7. Check if they offer support in managing denials
Having a medical billing company with a well-trained denial   management   team   can   help   you   manage rejected claims in a seamless manner. In the event of a claim denial, inquire about the support the company can provide.
8. Software compatibility
Getting used to a new software can be challenging if it is incompatible with your existing application. Make sure that the onboarding process is easy and compatible with current software.  Billing software is likely used to keep track of your accounts receivables, post payments, and record laboratory results. In some cases, compatibility issues can lead to a lot of time and money spent on resolving. This depends on the kinds of reports you generate internally and the use that you make of your system.  Moreover, make sure to ask in advance whether associated software fees or EMR fees will be billed through the billing company or directly to the software provider.
9. Safety and Transparency
Medical professionals are required to maintain a high level of security.  Managing highly sensitive patient information is the responsibility of the medical billing company. Ensure they have a data protection framework in place to safeguard your information. When choosing a billing organization, it is important to ensure that your confidential and private medical records are protected.  You need a medical billing company that keeps you informed on time and is transparent. Since the growth of their business is directly proportional to the success of your practice, they must be honest about every detail.
10. Preparedness to handle emergencies
Medical billing is an important and delicate process. The loss of even a small amount of cash and credibility can be devastating. If an unexpected or immediate disaster occurs, the organization you are hiring should have a plan to maintain continuity of operation. By working with a reputable company, you can enhance the essence of patient concern and enhance cash flow.
We have compiled the top 10 best tips for healthcare providers and physicians who are looking for a good medical billing company.  Using our tips will help you find a reputable and reliable billing company to help you ease your financial and medical billing worries, improve cash flow, and ensure the confidentiality of your patient information.
What makes BBS the best choice to handle your Medical Billing and Coding needs?
Finding a medical billing company that can fulfill most of the above points is often a challenge, as most of the companies lack in at least one aspect. A unique exception to the rule is Baruch Business Solutions, which not only meets those 10 criteria, but goes beyond them. We make sure that the quality and performance standards of our operations are superior, as we strive to achieve favorable customer feedback. Our attention to detail has made us capable of maintaining long-term business relationships, and we'd love the chance to run a sample project for you to see for yourself.