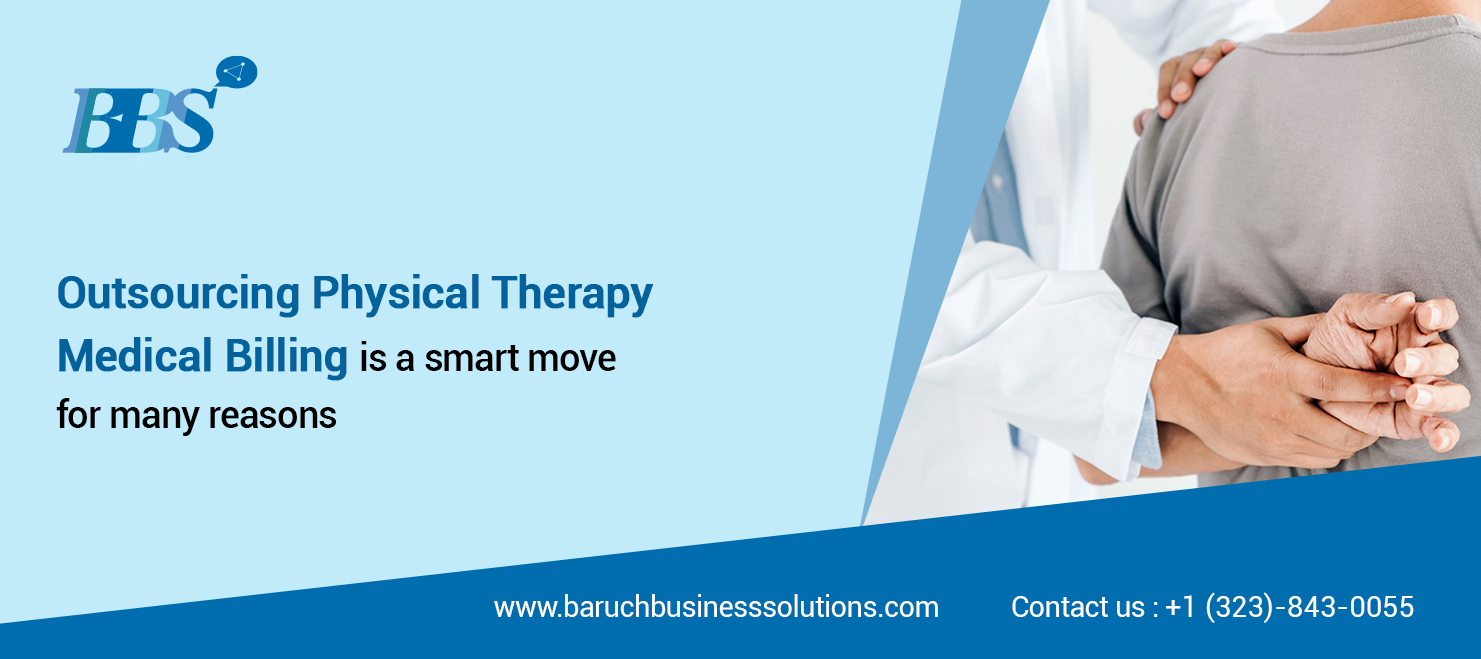 Outsourcing Physical Therapy Medical Billing is a Smart Move For Many Reasons
Many physical therapy practitioners prefer to outsource their billing processes and revenue cycle management rather than manage these functions in-house to improve responses, communication, and the overall experience. The reasons for private practices hiring professionals to take on these responsibilities go far beyond the billing expertise that immediately comes to mind.
Check out these important reasons for outsourcing physical therapy billing even before you start experiencing any billing frustrations within your own team.
Outsourcing your Physical Therapy Medical Billing operations offers the following advantages:
Better Control Over The Operational Benefits
Many physicians tend to misunderstand that they can lose control over their business processes when they outsource their billing services. The fact is that a trained and dedicated outsourced billing staff gives many users a better sense of control over their billing processes. By outsourcing, you can gain increased control over your operational benefits.
Enhanced Revenue
In terms of salaries, office infrastructure, purchasing, upgrading, and maintaining billing software, companies can save a lot of time and money by outsourcing Physical Therapy medical billing. Upon reducing the overhead costs, the firm expects to increase revenues with timely reimbursements and reduction in overhead costs.
Creating a safer environment
There is absolutely no risk involved with outsourcing your Physical Therapy billing processes. A well- established outsourcing company assures complete transparency in billing. To safeguard against any hacking attempts, the majority of the service providers have health insurance policies that are HIPAA- compliant. A reputable outsourcing provider has the infrastructure and security to provide a safe haven for companies outsourcing medical billing operations. That way, they can guarantee their clients that their data is kept confidential at all times.
Keeping up-to-date with the latest regulations
A medical billing world that is constantly undergoing changes in both rules and regulations. It can be a tedious and time-consuming task for any firm to keep up with all the changing laws and regulations. In the event of a regulation change for your medical billing requirements, the outsourcing partner would be the one to comply with the rule change as they would stay informed. As a result, you are free to focus on other operational tasks.
Savings on labor costs
It is estimated that most companies spend about 30-40% of their collections on medical billing. These medical billing tasks can be outsourced so you can save a great deal of money. A dedicated medical billing team need not be hired, nor do you have to spend any money training them or updating them on the latest regulations. Outsourcing replaces this need for a dedicated billing team.
Having access to trained specialists
A majority of offshore service providers have highly skilled and experienced employees who are well-versed in all the business requirements of outsourced medical billing and coding. Every payment is reviewed and followed up on to ensure that all carriers are paying the correct amount. All outstanding claims are tracked until they are processed and paid in full, thereby decreasing overhead.
Compliance with ICD 10
A growing concern amongst medical professionals surrounds the latest version of ICD 10. Changes in coding have significantly impacted time management and payment outcomes for health providers. When you outsource Physical Therapy medical billing, all the coding changes brought on by ICD 10 will be taken care of by the outsourcing company. Many of the companies are already familiar with the comprehensive regulations involved in the ICD 10 implementation process.
Spending Your Valuable Time For Your Patients
Outsourced Physical Therapy medical billing processes allow health practitioners to focus on patients rather than spend their time on billing. A company that invests its time into its core competencies, such as providing quality patient care, and outsources ancillary functions makes good business sense.
Get started your Physical Therapy Medical Billing Outsourcing with BBS!
At Baruch Business Solutions, we assure that all the medical bill information is submitted correctly and on time. We know how important it is to enter the exact information so the insurance provider won't delay or deny the claim. In addition to performing medical and coding functions, we offer CPT and ICD code interpretation with modifiers and coding for patient demographics.
We are happy to assist you with any Physical Therapy medical billing needs, so please feel free to reach out or speak to our representatives and we will respond within 24 hours.